Make the magic happen for your audience.
When the perfect speaker steps in front of the right audience, organizations and individuals can solve their toughest challenges and improve in lasting ways.

″
It was easy to hire our speaker through eSpeakers Marketplace. All the information I needed to make a decision was in one place, and it made my job easier. eSpeakers saved me time, I will use it again for our next meeting.
″

″

I've earned over $15,000 worth of business DIRECTLY RELATED to eSpeakers since joining three months ago.

″
BE THAT SPEAKER
Develop your network on a system built FOR professional speakers BY professional speakers. Our optimized publishing ensures more clients discover you.
THE TOP ORGANIZATIONS
IN THE SPEAKING INDUSTRY RELY ON ESPEAKERS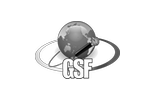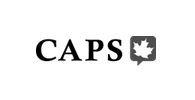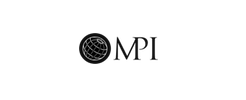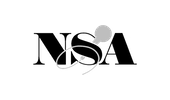 THE ONLY SOLUTION TO MANAGING & MONETIZING YOUR SPEAKER DIRECTORY
Finally… a simple, automated website plugin that enables speakermanaged profiles and provides innovative revenue options. If you're interested in launching your own directory of speakers, contact us to find out how easy it can be.
Who is eSpeakers?
eSpeakers is the only platform that allows event organizers to complete the entire booking process online, right from finding and qualifying speakers to communicating and contracting with them for their next big event or meeting, be it virtual, in-person, or hybrid. Finding and booking the best speakers and presenters from the comfort of your office, home office, or wherever you may be located is a convenience that is unparalleled not only in the current pandemic-driven times but always.
eSpeakers is the preferred professional speaker website used by public speakers, trainers, authors, consultants, and subject matter experts to run their speaking business. So, whether you're an event organizer, association, or individual company looking to hire an expert, you can rest assured that you'll receive instant access to the biggest and best talent pool in terms of specialization, skill set, and experience.
What does eSpeakers Do?
As professional speakers and presenters, we understand that having the right speaker can make or break your event. Therefore, we're committed to helping you find the best public speaker to power your event.
With over 21 plus years in helping organizers find the most suitable talent, we can safely say we've earned the position of the most committed and trusted one-stop platform for not only finding but also hiring and booking the best and most affordable keynote speakers, hosts, mentors, authors, and presenters.
What Makes Us Different?
Started by a professional speaker, with the vision of helping connect professional speakers and event organizers. eSpeakers takes the risk out of hiring speakers for your event, allowing you to focus freely on planning and organizing your event. You can watch preview videos and read reviews from verified past clients to ensure you're getting top-notch talent at the click of a button.
Besides our Marketplace speaker directory that showcases some of the most diverse talent around the globe, event organizers also benefit from the most streamlined process that makes the entire booking, from A to Z highly efficient, smooth, and convenient. And speakers benefit from the cutting-edge tools and technologies to grow their clientele.
Are you ready to find the best professional talent to power your meeting or event? It's available at your fingertips – start browsing!